Serving your Legal Needs
Seymour Law Firm, LLC is a boutique law firm that serves the individual, customizing their services to fulfill your specific needs.
Quality Results
Our aim is to help our clients' meet the goals they seek. We take great pride in providing quality legal services and exceptional customer service every single day. We're absolutely here for you.
Experienced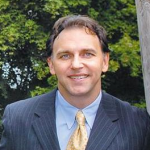 Attorney Gary L. Seymour and his staff endeavor to exceed each of our clients' expectations. He have 25 years of high-level experience helping clients achieve their real estate goals while earnestly defending those clients, with all loss mitigation options, who have fallen victim to the financial pitfalls that face all of us is this difficult time.
Contact
Office: 203-924-6700
Fax: 877-428-1275
Location
35 Nutmeg Drive Suite 225
Trumbull, CT 06611
Connect