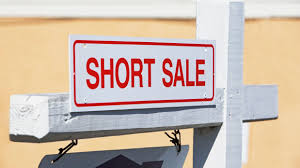 A short sale at it its core is when ,through negotiation, the Lender agrees to take less money than it is owed on a home to satisfy the debt that they are owed. It is a graceful way of avoiding the finality of foreclosure.
A short sale is a real estate transaction at its core. We must have clear and marketable title in order to be able to close the transaction. That means that all liens, whether it be a mortgages, home equity loans, tax liens, judgement liens etc. must be satisfied in order for the transaction to successfully close. Short sales can become tricky and complicated when there is more than one mortgage or lien on the property as each liens must be satisfied and negotiated with in order to get them to release the mortgage or lien from the property producing a clear and marketable title.
So how do we determine of a property is short? We add up all the liens and if the offer is less than the sum of those liens, then it is a short sale.
When you are listing the property with your agent, you must know by then that your property is short and that the liens on the property are willing to negotiate with us. We also must know what the fair market value of your property is. Your agent will help you determine this by reviewing recent sales of comparable properties in your neighborhood. Also the lender will do their own independent analysis of the value of the property and compare it to the offer to make sure that they offer is fair. The negotiation then starts with you submitting multiple financial documents etc. before an approval to sell will be issued.
Short sales are not quick transactions. The negotiation at minimum will usually take about 90 days. The buyer will know when they make an offer that the property is short as the listing agent is bound to disclose this fact when they list the property. It takes a certain type of buyer that is willing to wait for a short sale to be approved. Only once the approval comes can the buyer firm up their financing etc. for a closing date to be set and the transaction to close. It is irrelevant to the lender whether the offer is cash, the time frame is the same. Typically buyers who pay cash for properties are used to speedy transactions, and as discussed before, a short sale is far from that.
Once a short sale is closed and you have moved out of the property, the lender will issue a release and within 60 days report the debt as Settled for less to all major credit agencies.
We at the Seymour Law firm are very adept at the art of negotiating short sales and working with the lenders to make sure that we are able to get an approval issued and for the transaction to close. We have had an incredible success rate in the amount of short sales that we close. Experience is key to this process and Attorney Seymour has been every size flavor and type of short sale that there is.